Slow Cooker Chicken Chile Verde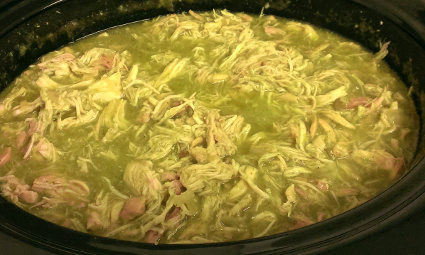 A few weeks back I made Roasted Tomatillo Chicken Enchilada Casserole from Pinch of Yum. It taught me that roasting green chiles is flavorful and delicious. So, when I saw a recipe for Slow Cooker Chile Verde on a forum, it went on my immediate "to make" list. Read More to see the recipe.
This recipe makes a ton of chicken. It's lasted several dinners, we mixed it with some eggs for breakfast, and it would be great for another Chicken Enchilada Casserole, tacos, or even a pizza. The original recipe called for cubed pork, but I used a combination of boneless and skinless chicken breasts and thighs. The sauce base should remain the same, but its pretty adaptable to your protein preference. Speaking of preferences, if you prefer things spicy, throw a couple of serranos or habaneros in the sauce.
Ingredients:
17 tomatillos
5 poblanos
5 jalapenos
6 garlic cloves
1 lime (juice only)
1/2 bunch cilantro
1 bottle lager
1 yellow onion, diced
6 lbs chicken
olive oil
salt and pepper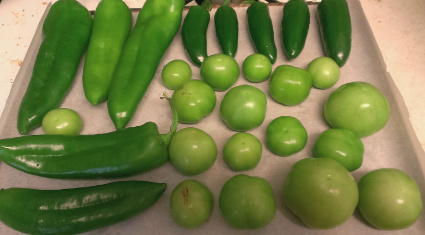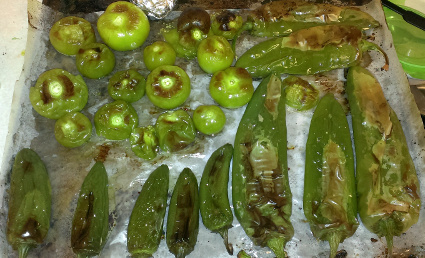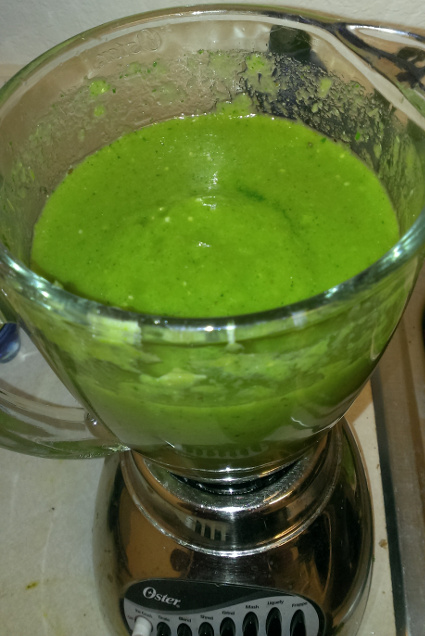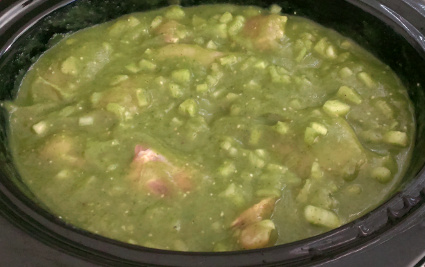 Place the chicken in the slow cooker and put the diced onions on top. Pour the sauce over and mix everything so that it's well coated. Cook on low for 6 hours.
When the chicken is cooked, use two forks to shred the chicken. It should be tender and come apart pretty easily. If you'd like the sauce a bit thicker, turn your slow cooker on high and cook for about 30 minutes with the lid off. Now it's time to eat!
Comments: