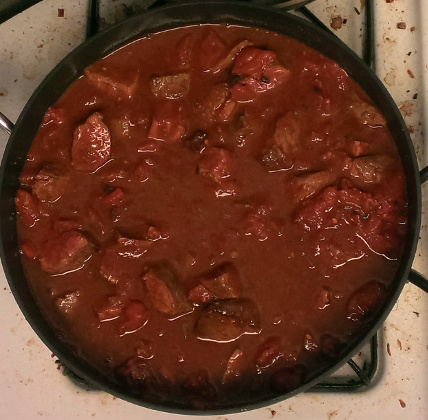 Last week, I went to the store without a plan, which is generally a bad idea. Normally, I'm not so good at shopping without something specific in mind and I end up with 11 ingredients that don't go well together and a pint of ice cream. I had it in my head that I wanted something beefy, but I wasn't sure what that might be. When I saw boneless short ribs, I remembered a really delicious short rib chili I once had, so I Googled a recipe while I was in the store, picked up all of the ingredients, and off I went to cook. Food 52's Short Rib Chile was actually third on Google's list of results, but it has recently become a favorite site of mine so it was a no brainer.
Read More…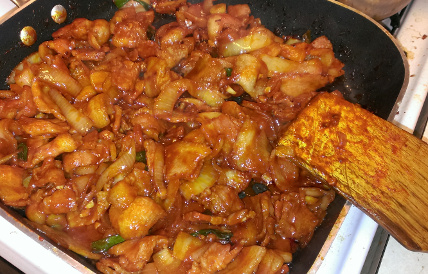 In the last month, I've managed to make four recipes I found at maangchi.com. Originally, I was just trying to figure out what to do with a nearly full tub of koren hot pepper paste (gochujang) leftover from a recipe I tried months ago. I was immediately smitten by her. The recipes all looked great and she made cooking korean dishes seem easy despite all of the "exotic" ingredients. After my first success with Spicy Braised Chicken (Dak-bokkeumtang), I ventured further into the site and found several other recipes I was interested in trying, including her recipe for Spicy Stir Fried Pork (Dwaejigogi-bokkeum). Having had all of the ingredients on hand except pork belly, I substituted that with bacon and called it dinner.
Read More…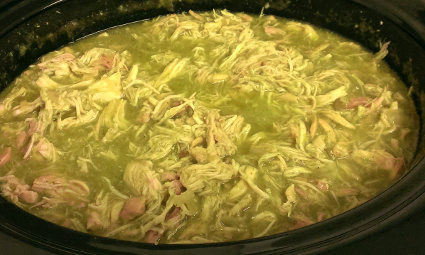 A few weeks back I made Roasted Tomatillo Chicken Enchilada Casserole from Pinch of Yum. It taught me that roasting green chiles is flavorful and delicious. So, when I saw a recipe for Slow Cooker Chile Verde on a forum, it went on my immediate "to make" list. Read More to see the recipe.
Read More…
Just in time for the holidays, Sam Adams teamed up with Beecher's Cheese to create 4 easy soaked cheese recipes. Each of the recipes has a place here, but only Bacon and Beer Soaked Cheese holds a special place in my heart. Read more to see the recipe.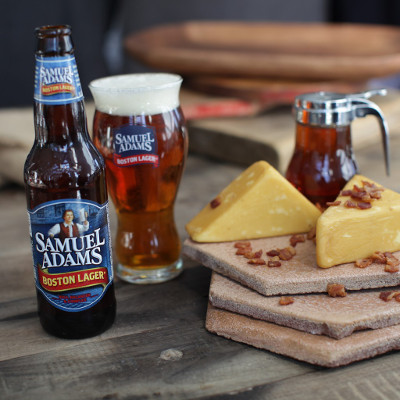 Read More…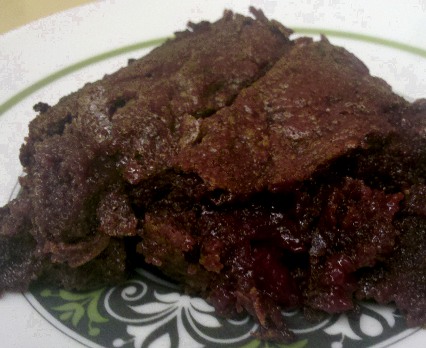 The beneficiary of my baking really likes the combination of raspberries and chocolate. After searching online for baked good ideas using some sort of beer, I came across these Cherry Lambic Brownies at Oh My Veggies. The modification was obvious - it's raspberry season, so substitute the cherries for fresh raspberries, and use raspberry lambic instead of cherry. The results were quite satisfying!
Read More…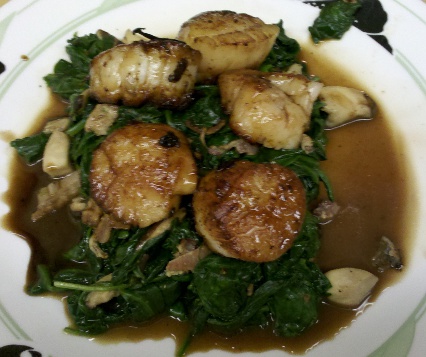 A funny thing happened a few weeks back: I had an unexplained craving for scallops. Up until that time, I wasn't even sure that I liked scallops. In fact, I was pretty sure I didn't. Logic tells me that somewhere, deep down, that craving was calling to a primal memory of enjoying scallops that I must have had at some point in my life.
Given that the craving was unexpected, I hadn't planned a thing. Naturally, I scoured the internet and came up with this recipe from She Cooks He Cleans. All in all a success, although I found out scallops are rather pricey.
Read More…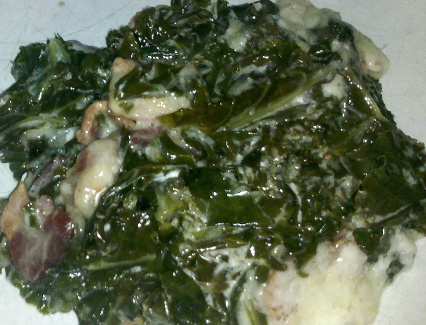 As promised, here is that recipe for the bacon and kale gratin that I made to serve with the marinated beer brats. Yes, I did eat 1/2 of the pan. Yes, in a single sitting. I couldn't help myself. Thank you Pinterest for shortening my life with this recipe discovery.
Read More…
A party three and a half years in the making actually came to fruition yesterday. There's no reason it actually should have taken that long to happen, and there was nothing about it that would have seemed like it took that long to plan, but it did.
Read More…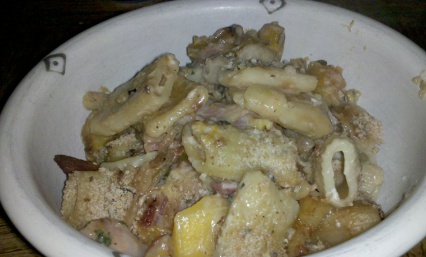 Here's a recipe that's gone straight to my make again list. The combination of flavors packs a punch - it's creamy, salty, slightly sweet, and tart. The original recipe comes from Foodess. As far as I'm concerned, she had one fatal flaw with her recipe: she only uses 3 slices of bacon.
Read More…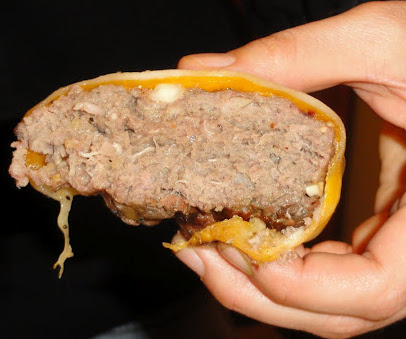 Don't be fooled by appearances, this is no ordinary burger. This is a special burger, a burger comprised of 50% ground beef and 50% ground bacon. It's pretty easy, a little bit messy, and a lot delicious. The idea came from a local restaurant that I've only had dreams of visiting, Slater's 50/50. I hope to make the trip there someday soon, but in the mean time, this is an adequate substitute.
Read More…