The bacon bits (hehe, see what I did there?) starts at around 2:40.
Read More…
It speaks for itself.
Read More…
On some levels this makes me sad. But, there is a special place in my heart for Denny's. That place buried deep in the recesses of my heart, where it's perpetually 2am and I'm drunk. At least they're celebrating with a 2 for 1 coupon for Maple Bacon ice Cream!
Read More…
I don't read every The Rundown everyday because Thrillist is much better. However, the subject line today caught my attention and the contents were a very pleasant surprise. Apparently there is a new Bar opening up downtown with an extension selection of artisan beers (as well as gourmet food). Surely this is not a new concept, but I think it deserves a trip anyways. Why? Here is an excerpt from the article: "The staff knows their brew and may rightly suggest an earthy Belgian Saison Dupont on tap or a bottle of Germany's Aecht Schlenkerla Märzen, which smells and tastes, remarkably, like bacon." Read the original article

Public School 612 | 612 S. Flower St. | (213) 623-1172
Read More…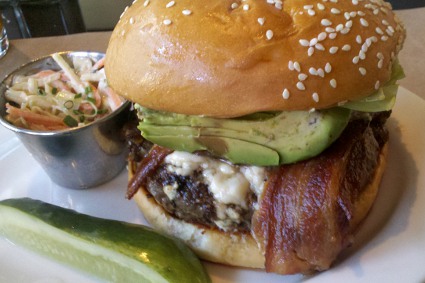 Los Angeles has hit a burger saturation point. A new premium burger restaurant isn't exactly news or surprising. It seems nearly every restaurant has a take on the burger these days. It's not a complaint, I'm an admitted burger lover. It just makes it more difficult to differentiate between the riff raff and the real deal. So, of course, news that Go Burger opened in Hollywood a few weeks ago wasn't actually news, but it certainly was exciting. Having been to BLT Steak, my mind couldn't help but imagine how wonderful the new burgers might be.
Read More…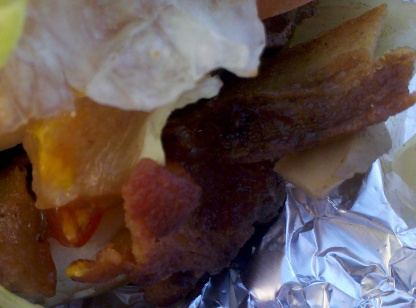 Each month, a group of friends gets together to try a different burger around LA. The gathering began a little over a year ago, when a friend from high school decided to work her way down a top ten list of LA burgers and invited her friends along for the ride. Last month, we went to Five Guys Burgers and Fries, making the trek all the way to Carson.
Read More…