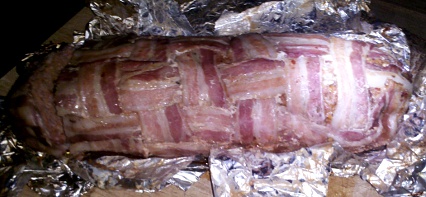 First, I must acknowledge that the pictures just don't do this justice. It literally was gone from the serving table in minutes. I should have made 2. Or 3.
Ever since Bacon Explosion blew up on the internet in 2008, it's been in my thoughts. It wasn't until this year that I finally got the opportunity to make it. This year I decided to rent a bounce house and have a fat pants birthday party. Bacon explosion was the highlight of the menu, but it also included chips and dips, meats and cheeses, grilled bacon wrapped jalapeno poppers, super cheesy crock pot mac and cheese, Unicorn Poop Cookies, an ice cream sundae bar, and Reese's Stuffed Chocolate Covered Oreos. If this weren't a bacon site, I'd have a lot to talk about. I'll address the bacon wrapped jalapeno poppers later, for now, let's talk Bacon Explosion.
Read More…
I'm sure you've heard all about it by now. Jack In The Box's limited edition Bacon Milkshake is taking the internet by storm. But there's more at marrybacon.com.
The bacon tuxedo, for example.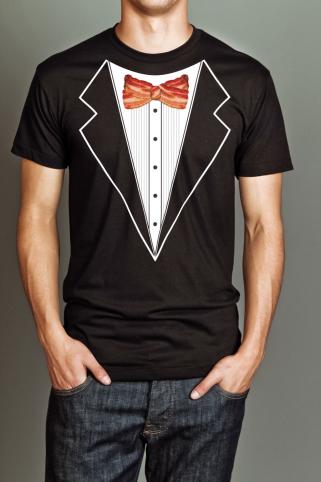 Or the bacon baby app.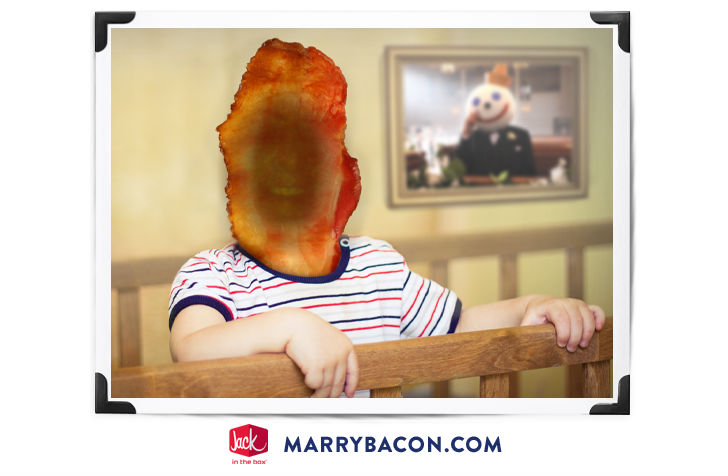 And yes, Neil really does want to marry bacon. I don't blame him.
Read More…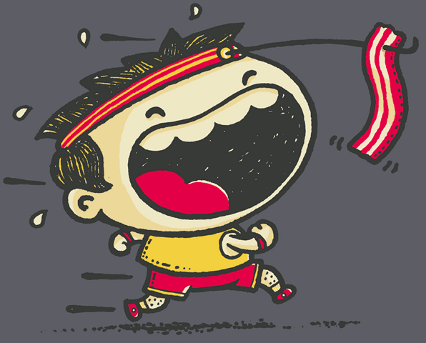 Today only at Woot, a shirt I can proudly wear that represents precisely what it takes to get me to work out.
Read More…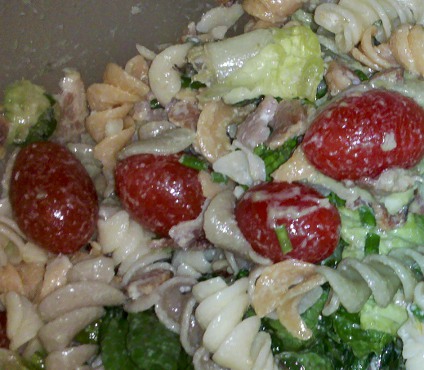 I needed an easy, high yield recipe for a potluck recently, so I took to the internet and found two BLT Salad recipes, one at AllRecipes and one from Rachael Ray. I combined the two recipes into one and added avocado, mainly because I wasn't satisfied with either recipe in its entirety and also because I wanted to take advantage of things that I had on hand. The recipe at AllRecipes calls for croutons, which I did not use. I think croutons or bread crumbs are key - the salad version that I made really lacked that toasted white bread taste of a delicious BLT Sandwich.
Read More…
J&D's is at it again, this time with something slightly less controversial than Bacon Lube. Personally, Bacon Croutons are an unnecessary shortcut in the same class as Bacon Bits. If you really want bacon flavor in a salad, you just can't substitute the real thing.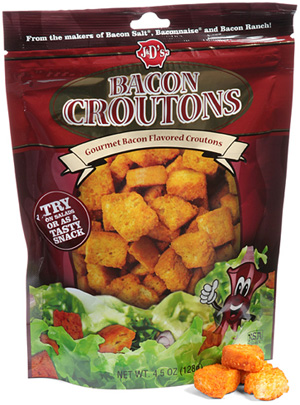 Read More…
Move over street vendors, Hoffy is moving into your territory. There's something special about a danger dog, and it's a flavor that Hoffy is not going to be able to capture: digestive risk, street grime, and drunken munchies.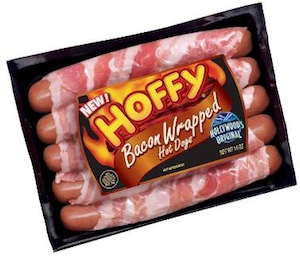 Read More…
The cute little bacons are being abducted by the egg! Oh no!
Read More…
Someone felt the world was devoid of bacon frosting and bacon lube and fixed that problem. Which one should I try first?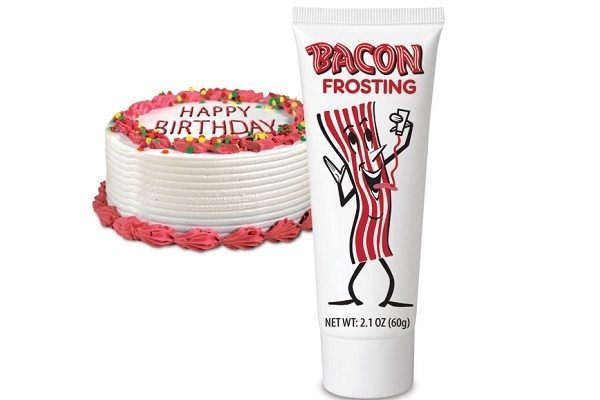 Read More…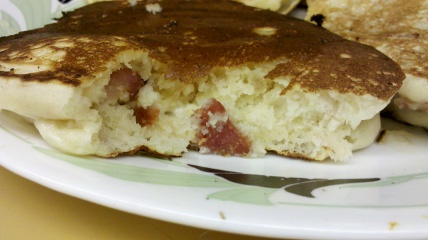 Each month I receive a Tasting Box from Foodzie, filled with 6 or 7 artisan items I wouldn't otherwise buy. This month's Tasting Box included Grade B Maple Syrup from Ben's Sugar Shack. Of course, only one thing comes to mind when I think of syrup...pancakes! Now, I'm not really a big breakfast person, but every now and then I'll have a craving for pancakes that I cannot satiate any other way. In this case, I blame my friend Carrie, who made pancakes over the weekend to try out her Tasting Box Syrup, and that planted the seed in my head. That seed must have sprouted this evening, because as I was leaving work I had breakfast for dinner on my mind.
Read More…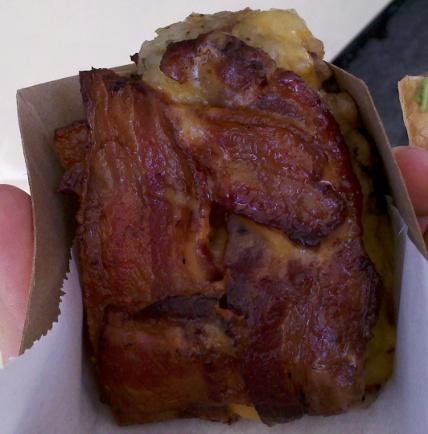 When the food truck trend first emerged, I had a hard stance on it: there's no way I'd follow a "restaurant" on Twitter just so I could find where it was parked if I had a craving for it. Ridiculous. My stance has loosened a bit lately thanks to The Truck Stop at Beverly and La Brea, simply because it's on my way home from work and I know that there will be trucks there. Since I don't have a taste for any trucks in particular it works out well. My dinner will have variety, I get to try something new, and I don't have to deal with Twitter or worse, Facebook.
Read More…