My friend Stephenie at A Bear in the Kitchen alerted me to an article on the Huffington Post about a Newcastle billboard presently on display in the San Diego area. Basically, a team of artists took about 3000 Newcastle bottle caps and placed them on a billboard. By day, it looks like 3000 bottle caps on a billboard. By night, it looks like a man reaching for a Newcastle. In the age of over saturation of advertising, I applaud Newcastle for stepping outside the box and making us take notice. Plus, I like Newcastle. A lot.
Read More…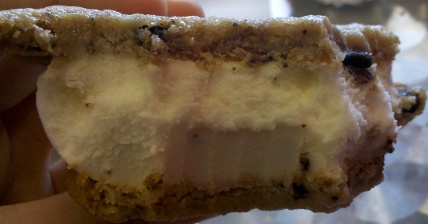 I have a confession to make. I really, really wanted to try the Thai Iced Tea Ice Cream sandwich, but for the sake of this blog I got the Candied Bacon Ice Cream one. It's not that bacon in a dessert sounds bad to me. In fact, I got my ice cream maker with the sole purpose of making a batch of bacon ice cream. One of the best cookies I've ever eaten was a bacon chocolate chip cookie. It's just that Thai Iced Tea Ice Cream sounds incredible. Now that I've got this Candied Bacon Ice Cream Sandwich in the bag, I feel free to purchase any other Coolhaus flavor guilt free.
Read More…
I'm not a pet person, but I may have to reconsider my stance.
Source: The Awesomer
Read More…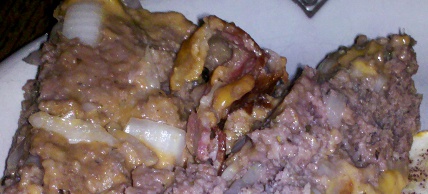 If you have any known health issues, I suggest you stop reading here. This is bad for your heart, your cholesterol, your weight, and probably your bones and even your ears. Other than the magnificent taste, I'm pretty sure there is not a single redeeming thing about this dish nutritionally. But I also think this is something you have to make once in your life. If you ever find yourself on death row, it would make a great last meal. I'd die with a smile on my face if this were my last meal. Adapted from AllRecipes.
Read More…
From Lifehacker this morning, we find out that using just 1 strip of bacon in a pan or dish will prevent your main contents from sticking due to the bacon fat. Delicious and useful!
Read More…
What do you do when your grandson has so much bacon at breakfast that there isn't enough for everybody else? The logical solution is to blast him in the face with the hose and verbally abuse him for the whole day.
Courtesy of Buzzfeed
Read More…

Our annual baseball trip has been over for a week, and I have been too lazy to update. We finished up our trip with two days in Detroit and three days in Toronto. Detroit was easily the worst place I have ever visited. I was naive to think that all of the horror stories I've heard about it were exaggerated, but I can confirm that they are indeed true. We stayed in the Westin renovated Book-Cadillac hotel and it was wonderful. The rest of downtown seemed incredibly deserted, with so many abandoned glorious skyscrapers in the process of decay, that I wasn't all that interested in seeing the city. Toronto on the other hand was wonderful. We stayed right on the harbor, which was in walking distance of just about everything. I hope to make it back there sometime.
Read More…
I'm not familiar with this brand, and I'm not even sure if it's available in the United States, but I am in love with this commercial.
Source: The Awesomer
Read More…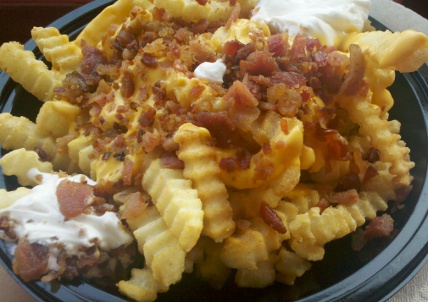 It's time for our annual baseball trip. I'm in our hotel room right now in downtown Cincinnati having just returned from watching the Cubs lose another pathetic game to the Reds. I don't have much to say about Cincinnati or the Great American Ballpark, although stopping here was an opportunity to see a good friend I haven't seen in a year. Whereas other ballparks we have gone to have featured a lot of regional food that represents what the city might be known for, Great American Ballpark seemed to have about 12 different varieties of hot dog stand. So, either I'm misinformed, or Cincinnati is known for hot dogs.
Read More…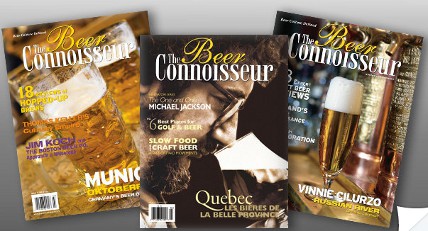 I don't really know much about Beer Connoisseur Magazine, but I was sold on the title and the discount - a 1 year subscription plus online access for $20 through KGB Deals.
Read More…