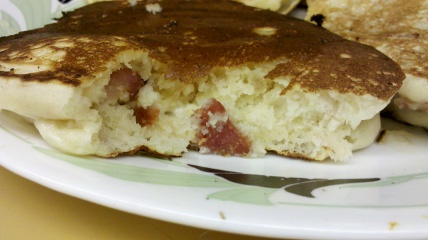 Each month I receive a Tasting Box from Foodzie, filled with 6 or 7 artisan items I wouldn't otherwise buy. This month's Tasting Box included Grade B Maple Syrup from Ben's Sugar Shack. Of course, only one thing comes to mind when I think of syrup...pancakes! Now, I'm not really a big breakfast person, but every now and then I'll have a craving for pancakes that I cannot satiate any other way. In this case, I blame my friend Carrie, who made pancakes over the weekend to try out her Tasting Box Syrup, and that planted the seed in my head. That seed must have sprouted this evening, because as I was leaving work I had breakfast for dinner on my mind.
Read More…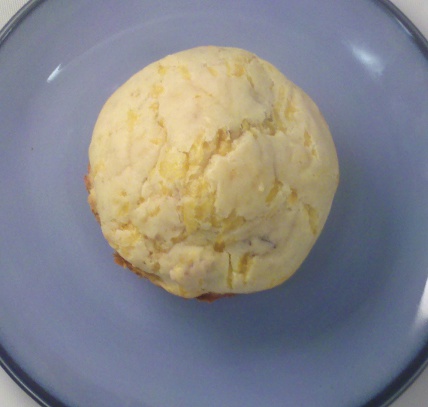 For the last year, my breakfast of choice has been muffins. I find them filling, versatile, cheap, easy to store, and even easier to eat on the go. A few weeks back, sweet muffins and I had a falling out and we needed some time apart. Mostly it was that every muffin began to taste the same so I wanted to make the switch to savory for a change. Enter Bacon and Cheddar Muffins, adopted from nestMeg. Bacon and cheese in muffin form? Yup, these are a definite make again.
Read More…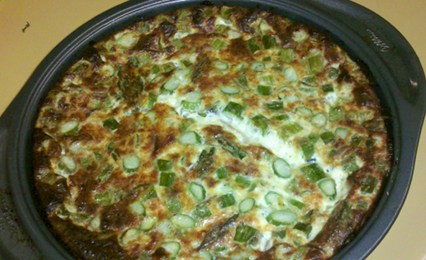 For the last 8 months, I've been baking muffins once every other week to have everyday for breakfast. I have finally hit the point where I feel like I just don't have another muffin recipe left to try and there isn't one I'm ready to revisit, so I'm taking a temporary detour for the next few weeks with a Bacon and Asparagus Crustless Quiche. In an attempt to make it a health conscious breakfast, I've omitted the crust and used 2% milk in place of cream. Between the bacon and the cheese there is plenty of full fat flavor. It's not as rich as a traditional quiche, but I also don't feel guilty for eating it. This makes a great breakfast, but would also make an excellent brunch or lunch dish for a group of people or a special occasion.
Read More…