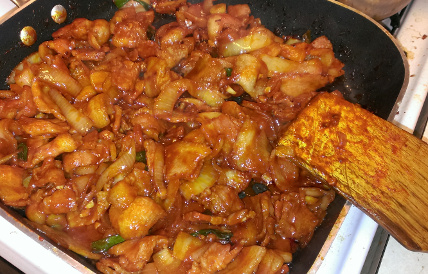 In the last month, I've managed to make four recipes I found at maangchi.com. Originally, I was just trying to figure out what to do with a nearly full tub of koren hot pepper paste (gochujang) leftover from a recipe I tried months ago. I was immediately smitten by her. The recipes all looked great and she made cooking korean dishes seem easy despite all of the "exotic" ingredients. After my first success with Spicy Braised Chicken (Dak-bokkeumtang), I ventured further into the site and found several other recipes I was interested in trying, including her recipe for Spicy Stir Fried Pork (Dwaejigogi-bokkeum). Having had all of the ingredients on hand except pork belly, I substituted that with bacon and called it dinner.
Read More…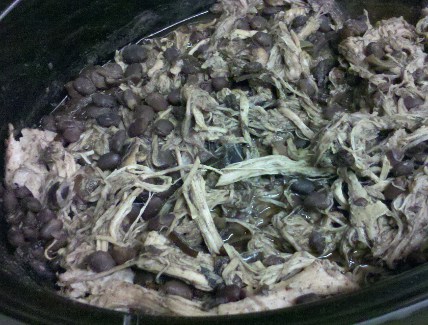 The original recipe that I found refers to this as a soup, but if anything I'd call it a stew. Even then, the beans do a pretty good job of soaking up every last bit of liquid in the crock pot so I probably wouldn't call it a stew either. This is a recipe where you throw everything in the crock pot, go to work or shopping or for a massage, and come back to a hot meal in a few hours.
Read More…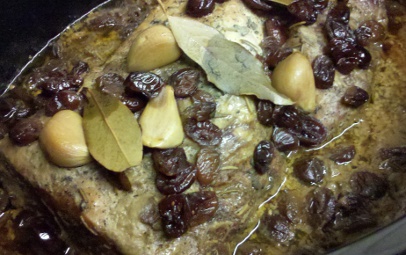 I tend to do all of my cooking for the week on Sundays. It varies from week to week depending on what sounds good - it might be a stew one week, a salad the next, and a roast the week after that. Most weeks I use chicken or turkey but I have been a bit bored with the usual so I decided to make pork. I didn't really have anything in mind when searching for the recipe, I just knew that I wanted to cook it in the crock pot. My favorite source for crock pot recipes is Crockpot365, so, with that in mind I went to the site and found this recipe. I have to admit that by the end of the week I was really sick of it. But the first few days, it was great.
Read More…